How It Works
Say goodbye to waiting for available rideshares downtown!
Ride Simply Angels connects greater Nashville area neighbors needing a ride with local highly vetted local drivers you will never be afraid to get in a car with.
Ride Simply Angels provides safe, professional, and economical transportation specializing in affordable rides for Downtown Nashville dinners, events, and doctors/ day surgery appointments.
Sometimes you need a trusted companion to take you to an appointment and get you safely back. We can serve as your designated driver for outpatient surgeries or other appointments. We'll wait with you during your proceedure and will even take you to the pharmacy afterward. 
We believe that a professional driving service is a necessity and not a luxury. Sit back and relax in one of our clean, late model cars and leave the driving to us.

Here are some of our loyal riders favorite Ride Simply Angels destinations:
Doctors/Surgical Appointments
Downtown Nashville Dinners
Concerts
Predators Hockey Games
Tennessee Titans Football Games
St. Thomas Midtown Hospital
Vanderbilt Hospital
TriStar Centenial
Williamson Medical Center
Middle Tennessee Bone and Joint
Vanderbilt Bone & Joint Surgery Center
Franklin Surgery Center
Cool Springs Surgery Center
Vanderbilt Orthopaedics
STAR Physical Therapy
Doctors Offices
Eye Doctors Offices
Dentists Offices
Pharmacies 
4-Passenger Sedan
| Pickup/Destination | Pricing |
| --- | --- |
| Franklin to Franklin | $20 |
| Franklin to Brentwood | $25 |
| Franklin to Nashville | $40 |
| Thompson Station to Nashville | $50 |

For more information on pricing please call 615-604-0881 or click below to schedule a ride.
The Ride Simply Angels Story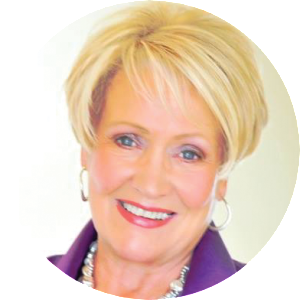 ---
Ride Simply Angels was born after a conversation with my family. In talking to my family I realized that there is a basic need for a safe, professional, and economical ride to dinner, events and the airport. A simple, basic ride; hence the name Ride Simply Angels. The black car services (limousine services) do an excellent job but they are expensive and not practical to use on a regular basis. Most people simply need an affordable ride in a clean, late model car, and that's exactly what we provide.
I have been watching ride sharing for the past 5 years with great interest. The most profound impact has been how people quickly figured out they could get an affordable ride when they were out and having fun. In California, once people started utilizing different ride share programs, DUI's were reduced by as much as 60%. In 2014, Tennessee had nearly 30,000 DUI's.  We can help by making safe and professional transportation affordable for everyone.
I live here in Williamson County and quickly realized that typical ride sharing programs will not work in less densely populated areas. We need to know we have a ride when we need it and can't wait to see if by chance a driver is close by. Ride Simply Angels works strictly by appointment so you know at the pre-arranged time that your driver will be where you need them to be. Ride Simply has predetermined flat rates for every drive. I call it "Purge the Surge". Our riders get into our cars knowing exactly the cost of getting where we have agreed to take you.
We look forward to driving many happy, satisfied riders!
Virginia Walker, Founder – Ride Simply Angels